Communal Steam: Workshop I
With Boris Ryabov and Sasha Baibarin
September 24 - 26, 2021
The purpose of the program:
Communal Steam Guide takes a step into the collective application of steam practice. From inside outwards, we will develop our practice of social, healing and ceremonial environments of steam. Successful completion of the program means that the practitioner is able to safely conduct a basic communal session by themselves.
Overall layout of the program:
The Communal Steam program consists of 2 workshops, 3 days long each, approximately 40h in total, and 20h of subsequent supervised practice. There will be an interim exam and a practical session to assess the proficiency of the graduate. 
Every workshop day takes 6h (normally 10am – 4pm with small breaks) with an in-person group setting split between theory, skill development, contemplation & sensory development, and thermal practice. 
The first workshop of Communal Steam course will set up the base for understanding the principles and dynamics of communal steam.
Leaders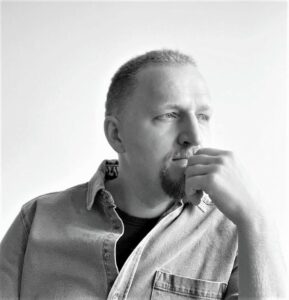 Boris Ryabov
Boris Ryabov is a co-founder of Steamology Institute, practitioner and teacher of Russian banya and contemporary steam practices, apprentice of South American traditional healing practices in Shipibo lineage for 10 years.
Learn more about Boris Ryabov